Lunar Calendar of the fisherman at july 2023 year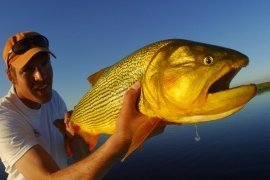 Fisherman's Calendar for july 2023
The lunar calendar of the fisherman for july 2023 years is a compilation of the most important and necessary information for anglers about events, as well as the subtleties of the lunar cycle. It takes into account the dependence of the intensity of fish biting on the moon phase. This calendar will be for you an adviser, and will help regardless of who you are: a novice or a professional fisherman. To achieve excellent success on fishing, also be sure to consider other factors - weather, luck, skill and the place of fishing affecting the activity of fish. City Los Angeles.
Quick jump by day
← → july 2023

| | | | | | | |
| --- | --- | --- | --- | --- | --- | --- |
| Mo | Tu | We | Th | Fr | Sa | Su |
| 26 | 27 | 28 | 29 | 30 | 1 | 2 |
| 3 | 4 | 5 | 6 | 7 | 8 | 9 |
| 10 | 11 | 12 | 13 | 14 | 15 | 16 |
| 17 | 18 | 19 | 20 | 21 | 22 | 23 |
| 24 | 25 | 26 | 27 | 28 | 29 | 30 |
| 31 | 1 | 2 | 3 | 4 | 5 | 6 |
Fishing in the july. July is a summer month with the most stable and high temperatures of air and water. On grasslands there is a mass of grasshoppers - an excellent nozzle for fishing. The "flowering" of water begins (mass development of microscopic algae in rivers and lakes). In small reservoirs this process under favorable conditions proceeds very intensively. Then the algae die and decompose. The fish is sick and stops taking the nozzles. In some reservoirs, even freezers are observed.
Continue catching catfish on the "kvok". Especially interesting and fascinating is the catching of a path and fly fishing in rivers, where they are found in large numbers.
Main fishing for the whole july:
spinning - pike perch and perch on deep pits, pike - in water thickets, better on a dead fish on a snap, as well as asp, chub and yaz - in large rivers;
circles - pike perch and perch near deep pits, pike - along the border of aquatic vegetation;
track - pike perch and perch in deep places, better for dead fish, pike - along aquatic thickets, yazya - in the same place on small spoon-bait;
on a spoon in a plumb: on a dead fish - a pike perch and a perch on deep holes, a pike - in windows and near to a water vegetation; interesting fishing from boats, rafts, and also among algae to mormyshku and spoon-bait;
float fishing rods, bream, carp in deep places near grasses (with bait, and whenever possible with privodoy) - for steamed peas, wheat, beans, corn, slices of steeply cooked millet porridge, semolina dough, bread crumb, worm and sponge;
linea - on the prepared in the water thickets, only with bait (better cottage cheese) - on the worm and bread crumb; pike - in algae - on small animals;
pike perch - on a small live bait on the outlets of pits, between piles of deep mill pools - late in the evening and before sunrise;
perch - in deep places, along the edges of aquatic vegetation - on a worm;
crucian carp - in herbs for sponge, bread crumb, millet porridge and pasta (prikormka cottage cheese);
small fish - among the aquatic vegetation - for bread, pieces of dough, worm and cauliflower;
bottom fishing rods - non-predatory fish at the deep clay shores on the larva of the calf;
pike-perch - in the rivers near the "pike-perch" yar on the gudgeon;
yazya and chub - in deep places, near thickets, on a frog and bread crumb; on large rivers with a strong current, near the coast, on the shamrock, on a piece of cheese; at night, the chub takes from the bottom to a large grasshopper;
in the wiring - pike and perch on small animals, along aquatic thickets, at medium depths;
yazya and bream - on worms, steamed peas and wheat, gums are closer to grasses in deep places with a small current (necessarily with bait);
chubby - on steamed peas, wheat, oats near deep pits, at an average depth (2-4 m), flat current (better in the afternoon) and only with bait;
roach - on greens on a fast current, below piles and dams, and also in clean places between algae;
large roach and ruddings - throwing a grasshopper into the "windows" among the algae;
dace - on a small grasshopper on the ruts;
asp - on a large dragonfly in the places of its veins.
The most favorable for the morning, evening and night hours. In hot, hot days, the fish becomes sluggish and does not take the nozzle; on cloudy, warm days, with short rains and small winds biting throughout the day. On hot days, fishing on rapids and ruts with bottom fishing rods, in wiring and swimming is effective.
The following lunar fishing calendar for july 2023 year will be an excellent adviser for you. With it, you can easily determine the best moments for fishing.
Lunar calendar angler on july 2023 year, city Los Angeles
Day
july
Time/
evaluation of the bite
Developments

1 sa

from 00:00


bad

1) 14 lunar day continues


3 mo

from 21:09


neutral

1) The beginning of the 17 lunar day


5 we

from 22:43


good

1) The beginning of the 19 lunar day


6 th

from 23:18


well

1) The beginning of the 20 lunar day


10 mo

from 00:46


neutral

1) The beginning of the 23 lunar day


13 th

from 02:22


bad

1) The beginning of the 26 lunar day


19 we

from 07:35


well

1) The beginning of the 3 lunar day


20 th

from 08:33


good

1) The beginning of the 4 lunar day


25 tu

from 13:18


well

1) The beginning of the 9 lunar day


27 th

from 15:28


neutral

1) The beginning of the 11 lunar day


28 fr

from 16:37


bad

1) The beginning of the 12 lunar day

---
Comments: