Lunar calendars of birthday and compatibility on 2023
The moon has a very strong effect on our health, on the events in our lives, so it is very important to monitor the rhythms of the moon. We have prepared lunar advice, recommendations, tips for every day, which will help plan your life and constantly be in harmony with yourself. But, do not forget about your personality. In the lunar calendar are given general patterns. Therefore, watch yourself, and you can feel the lunar rhythms, and everyone can supplement the lunar calendar for himself.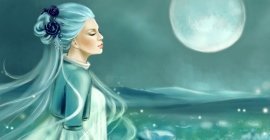 Lunar Birthday
"knowing the moon's birthday, we can judge what will be the life of a person, his habits and characteristics of character"
Compatibility of the lunar signs
"learn the compatibility of your lunar signs, who you better be friends or lovers"