Lunar calendar of hair coloring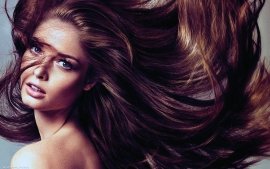 To guess how successful it will be to visit a beauty salon is impossible. After all, sometimes even the most magnificent master has unfortunate days when nothing happens and everything literally falls from his hands. But still, how to determine when will be the best day for creating a new hairstyle. Maybe it's worth watching the lunar calendar of hair coloring? After all, from the lunar day, the phase of the Moon and its position in the sign of the Zodiac, it depends when it is better to do the coloring, or vice versa, when it is better to refuse from visiting the beauty salon. Now you can always find out when it's better to dye your hair, make a program of visiting a master for the coming months. City Washington.
In comparison with hair cutting, the color of the hair is affected only by the phase of the moon and the sign of the zodiac in which the moon is located. That the paint was not washed off longer and the hair color did not lose its brightness, it is better to dye your hair when the Moon is in the growth phase. A variety of hair care procedures (nourishing masks, etc.) are also better performed when the moon goes on growth. With the waning moon, the paint sticks badly, falls unevenly and the color turns dull.
Next, you can go to any month 2023 years and find out in which favorable days to produce hair coloring.