Aromatherapy and home scents at 2023 year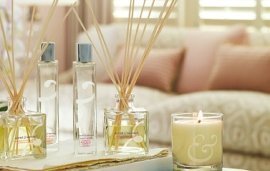 Aromatherapy is the use of medicinal properties of essential oils of plants in medicine and cosmetology. The use of aromatic oils leads its history from ancient times. Still Hippocrates prescribed to his patients aromatic baths and oil massage. Healing properties of essential oils were recognized in Greece, Rome and China. Ancient Egyptians used fragrances to care for the skin, flavoring clothes, added to food and wine. And in ancient India it was believed that the aromas set the mind and open the soul.
Aromatherapy will maintain health, preserve beauty and youth, relieve tension, reduce or increase pressure, help relax or concentrate attention. Moreover, they have a huge positive impact on the emotional state of a person. Aromas help restore the aura, gain confidence in yourself, get rid of old complexes, eliminate anger, calm your nerves. And for the effective use of aromatherapy, we will use the influence of the lunar rhythms in selecting odors and flavors for each day. City New York.