The solar horoscope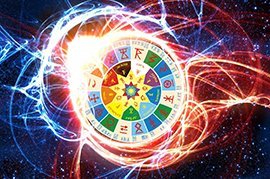 Solar's method allows to identify the potential of events that can occur to a person during his solar year. Similarly, if necessary, you can identify events that can not happen, and exclude them from further consideration. In fact, Solyar is a transit card fixed at the time of the Sun's return to its natal position, taking into account the coordinates of the locality where the person was (!) At that moment.
Select the date, time and place birth:
♇ Pluto in 1 home of a solar horoscope
It gives you the opportunity to completely change your life, gives strength and passion to achieve your goals. Active and assertive, initiative. Energy hits over the edge and gives strength to take over adversaries and circumstances. This is one of those years when a person can completely dispose of his destiny, act according to his own understanding. The year is remembered as a fateful, crucial year. Search for the life path and meaning of life. Tendencies to break ties, separation, abandonment of the old way of life and old interests. Perhaps the awakening of interest in mystical and subconscious processes, the mysteries of the universe, the beginning of the study of the occult sciences. This position usually makes a person sexually attractive and interesting in appearance. Pluto, in negative aspects, gives a person a destructive force when others can suffer from his actions. A lot of unnecessary action and unnecessary activity.
♇ Pluto in the houses of the solar horoscope
Comments: