The solar horoscope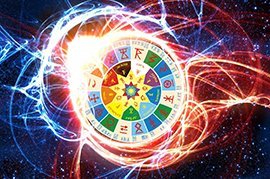 Solar's method allows to identify the potential of events that can occur to a person during his solar year. Similarly, if necessary, you can identify events that can not happen, and exclude them from further consideration. In fact, Solyar is a transit card fixed at the time of the Sun's return to its natal position, taking into account the coordinates of the locality where the person was (!) At that moment.
Select the date, time and place birth:
♀ Venus in 10 home of a solar horoscope
Personal charm, image, ability to communicate with people, pleasant manners help professional advancement, career growth, employment of a higher social status. Also help in the implementation of the current goals and objectives of the year on the totality of indicators of the 10th house. Often success depends on the benevolence of superiors, representatives of government, public and state structures. Finding an influential patron. A novel with a boss. For a woman, she can point to a meeting with a future spouse, a long-awaited marriage, a marriage that gives a high position and consistency. For a man indicates the acquisition of a woman patroness, an affair with a woman occupying a higher position, and also for the happiness of his mother. Successes in the profession, personal relationships, good reputation. Struck by negative aspects, Venus warns about the possibility of trouble, a scandal due to a love affair, loss of reputation and position, even retirement. Postponement (also with retrograde Venus) or the abolition of marriage.
♀ Venus in the houses of the solar horoscope
Comments: