The solar horoscope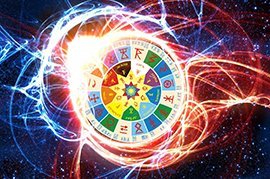 Solar's method allows to identify the potential of events that can occur to a person during his solar year. Similarly, if necessary, you can identify events that can not happen, and exclude them from further consideration. In fact, Solyar is a transit card fixed at the time of the Sun's return to its natal position, taking into account the coordinates of the locality where the person was (!) At that moment.
Select the date, time and place birth:
☉ Sun in 4 home of a solar horoscope
Stresses property issues, the need to solve the urgent problems with real estate, property, land. With a positive aspect, it can indicate happy acquisitions, home improvement, improvement of financial circumstances, family situation, successful resolution of property matters. Creative self-expression of a person this year is possible only in the bosom of the family, at home. Can point to domestic work. Expression of family problems and concerns. With a negative aspect - conflicts with parents, troubles in the family. Can indicate partial or complete withdrawal from the family, life in two houses. Deepness in the details of the genealogy, family traditions, as well as in occult issues. It often indicates that the most significant events will occur in the last quarter of this period. The position of the Sun is also of great importance for the house of the solarium, which it controls. Shows the relationship between the affairs of this house and the problems of the 4th house. Parents, family, property problems will prevail (in the negative aspects of the Sun) or help (with positive) affairs of this house.
☉ Sun in the houses of the solar horoscope
Comments: