Lunar calendar of the gardener and gardener on september 2020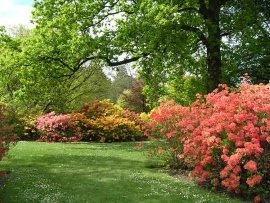 The full lunar calendar of the gardener and gardener at september 2020 year
September is one of the most intense months in the life of gardeners. This is the time of mass harvesting, tillage and preparing beds for winter crops, laying a new garden and preparing the plants for the approaching cold. With the advent of September in the garden, a lot of trouble: collecting fruits, laying the crop for storage, pre-winter soil cultivation, planting seedlings, harvesting planting holes, pest control, pruning and so on.
It is time to plant lignified cuttings of gooseberries and currants. It should be noted that the seedlings are planted without leaves, because they promote the accelerated evaporation of the incoming moisture to the plant. Replenish the reserve of fluid root system is not yet able, and planted plant can die. By the end of the month, it is possible to start digging around the circumferential circles and introducing strengthening fertilizers. For each 1m2 it will take up to 5kg of compost or manure, as well as 0.1kg of superphosphate and 40g of potassium chloride.
Since September 25, plan work on planting winter garlic. Planting teeth are recommended to pre-soak in a weak solution of manganese for 3 hours. A bed for its planting should be prepared a week before planting, to allow the soil to settle a little under seasonal rains. On loose beds, the cloves of garlic will sink deeply, which will subsequently affect the shoots. Planting beds are then insulated with 6 cm of sawdust. The lunar calendar of truck farmers and gardeners at 2020 year will help to plan all the necessary activities. It is composed taking into account the influence of the Moon and the signs of the Zodiac on plants and nature.
In addition to the recommended works carried out according to the lunar calendar of a horticulturist, you can familiarize yourself with the general list of works performed in september.
In the current calendar (New York) all types of work are indicated - this is the so-called general calendar of the gardener for a month, so for the sake of convenience, individual lunar calendars of the gardener were made-a calendar of planting, picking, watering, harvesting and 8 more calendars especially for gardeners. You can familiarize yourself with all the lunar calendars and choose the right time for any kind of work in the garden and the garden. All calendars are compiled taking into account the phase and position of the moon in the signs of the Zodiac. Considering the influence of the moon on plants, you can correctly plan your agricultural work.
Lunar calendar of the gardener and truck farmer s 7 by 14 september 2020 years
---
Comments: