The solar horoscope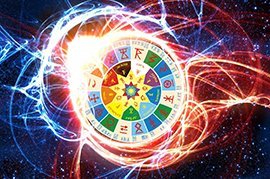 Solar's method allows to identify the potential of events that can occur to a person during his solar year. Similarly, if necessary, you can identify events that can not happen, and exclude them from further consideration. In fact, Solyar is a transit card fixed at the time of the Sun's return to its natal position, taking into account the coordinates of the locality where the person was (!) At that moment.
Select the date, time and place birth:
2 house of the solarium in 1 house of the natal horoscope
Material problems of man come out this year to the fore. And he can solve them only through his own efforts and initiatives. Wait for help from outside. If the remaining directions of the 2nd house of the solar cell are negative, personal freedom of a person and the ability to implement plans may be limited due to unsatisfactory material circumstances, excessive immersion in monetary problems.
2 house of the solarol in the homes of the natal horoscope
Comments: