The solar horoscope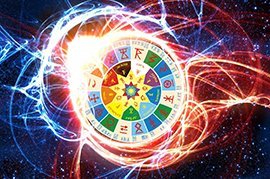 Solar's method allows to identify the potential of events that can occur to a person during his solar year. Similarly, if necessary, you can identify events that can not happen, and exclude them from further consideration. In fact, Solyar is a transit card fixed at the time of the Sun's return to its natal position, taking into account the coordinates of the locality where the person was (!) At that moment.
Select the date, time and place birth:
2 house of the solarium in 10 house of the natal horoscope
The main event of the year will be related to the material sphere, earnings, income. This position provides rich prospects for expanding its financial influence, the opportunity to improve the basis of its existence. In addition, the public status of a person, professional status will require new expenses from him, for which funds are needed. The year is favorable for obtaining loans, loans, subsidies. Planned financial accomplishments with favorable indicators of the second house will be realized, possibly, not without the help of higher, patrons.
2 house of the solarol in the homes of the natal horoscope
Comments: