The solar horoscope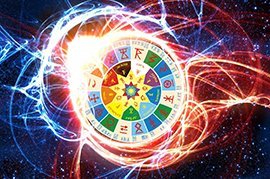 Solar's method allows to identify the potential of events that can occur to a person during his solar year. Similarly, if necessary, you can identify events that can not happen, and exclude them from further consideration. In fact, Solyar is a transit card fixed at the time of the Sun's return to its natal position, taking into account the coordinates of the locality where the person was (!) At that moment.
Select the date, time and place birth:
2 house of the solarium with 2 house of the natal horoscope
Usually this year a person does not lack money. Negative indicators of the 2nd house show rather small and quickly passing financial troubles: petty thefts, insignificant losses. Basically, he has the opportunity to completely dispose of his money and capital, can postpone anything, raise a certain amount. This year can be used for savings for a later period. Repeats the directions of the 2nd house of the radix - good and bad, especially if the cusps are in the same sign.
2 house of the solarol in the homes of the natal horoscope
Comments: