The solar horoscope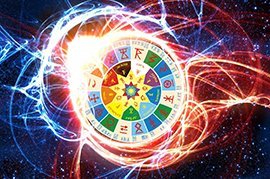 Solar's method allows to identify the potential of events that can occur to a person during his solar year. Similarly, if necessary, you can identify events that can not happen, and exclude them from further consideration. In fact, Solyar is a transit card fixed at the time of the Sun's return to its natal position, taking into account the coordinates of the locality where the person was (!) At that moment.
Select the date, time and place birth:
3 house of the solarium in 1 house of the natal horoscope
The paradox of this situation is that a person, even in a multitude of connections and contacts, remains lonely, unclaimed. But he is interested in the affairs of his entourage, friends and close relatives. Often all his energy he pours on others, friends, neighbors. The human being is attracted by the intellectual sphere, he is engaged in raising his banal erudition, acquiring various knowledge and skills, reading, writing, mediating, journalism, correspondence, just solving crossword puzzles - and this is the easiest expression of this year. He also actively moves within the place of residence. He is visited by a lot of ideas, overcoming plans.
3 house of the solarol in the homes of the natal horoscope
Comments: