The solar horoscope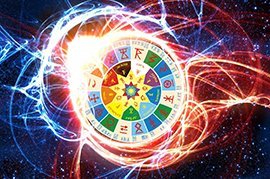 Solar's method allows to identify the potential of events that can occur to a person during his solar year. Similarly, if necessary, you can identify events that can not happen, and exclude them from further consideration. In fact, Solyar is a transit card fixed at the time of the Sun's return to its natal position, taking into account the coordinates of the locality where the person was (!) At that moment.
Select the date, time and place birth:
3 house of the solarium in 3 house of the natal horoscope
The person actively moves, contacts with friends, relatives, neighbors. He really has a very large circle of contacts, many different subjects, companies, trips. Of particular importance is for him to study, continue education and acquire all kinds of information and skills. Often the year is the beginning of a certain cycle of training. It is possible to sign important official papers, documents, contracts, contracts.
3 house of the solarol in the homes of the natal horoscope
Comments: