The solar horoscope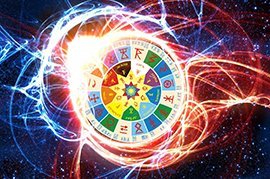 Solar's method allows to identify the potential of events that can occur to a person during his solar year. Similarly, if necessary, you can identify events that can not happen, and exclude them from further consideration. In fact, Solyar is a transit card fixed at the time of the Sun's return to its natal position, taking into account the coordinates of the locality where the person was (!) At that moment.
Select the date, time and place birth:
3 house of the solarium with 2 house of the natal horoscope
All contacts and transfers of a person this year will be connected exclusively with material, commercial interests, problems of earning and purchases. He is completely captured by the solution of financial problems, by trade. Sometimes cash receipts come through means of communication, correspondence. Sometimes this is the receipt of writer's and journalistic fees, interest for intermediary activity. It is also natural for a person to solve his material difficulties at the expense of his closest associates - relatives, friends, neighbors.
3 house of the solarol in the homes of the natal horoscope
Comments: