The solar horoscope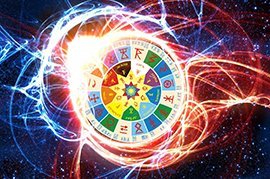 Solar's method allows to identify the potential of events that can occur to a person during his solar year. Similarly, if necessary, you can identify events that can not happen, and exclude them from further consideration. In fact, Solyar is a transit card fixed at the time of the Sun's return to its natal position, taking into account the coordinates of the locality where the person was (!) At that moment.
Select the date, time and place birth:
3 house of the solarium in 10 house of the natal horoscope
On the one hand, a person seeks to move, travel and all kinds of contacts. This is how it becomes the theme of the year. On the other hand, the trips themselves and meetings with different people contribute to the elevation of the person, the advancement of him to the goal. Which - MS MC solar horoscope. Also, thanks to short trips, a person becomes noticeable in society, begins to stand out from the crowd, acquires a certain status. Correspondence, conversations, with the defeat of the third house - gossip - somehow affect the reputation of a person. They generally seem extremely important to a person this year. It is possible to sign certain official papers, documents or contracts, as well as discuss these issues, consultations, negotiations. Often a person during the year is in short supply with superiors, influential people.
3 house of the solarol in the homes of the natal horoscope
Comments: