The solar horoscope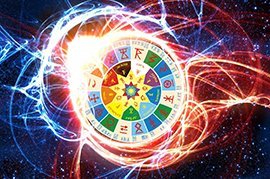 Solar's method allows to identify the potential of events that can occur to a person during his solar year. Similarly, if necessary, you can identify events that can not happen, and exclude them from further consideration. In fact, Solyar is a transit card fixed at the time of the Sun's return to its natal position, taking into account the coordinates of the locality where the person was (!) At that moment.
Select the date, time and place birth:
♄ Saturn in 10 home of a solar horoscope
Obstacles in the implementation of the life goal or current tasks, which indicate the elements of the 10th house and the projection of solar Saturn in the natal chart. In general, the difficulty in achieving anything. Sometimes the position also means that a person does not pursue certain goals this year, lives by the will of circumstances. But to achieve anything, he needs to go through some tests. The year is not favorable for career advancement, professional growth, occupations of high social status. The year is extremely unfavorable for politicians, public figures, and big leaders. In the case of a negative aspect, they can generally lose their post, cause mistrust and impeachment. With a positive aspect of the human situation, there is some stability, steadfastness. Gives firmness in moving towards a goal that is slow but sure. Problems in the family, in a love relationship. Perhaps an important event in the life of one of the parents, rather, the father or - also - the boss, and for the woman - and the husband. The year is fraught with professional mistakes and dislocations, a violation of health. other troubles according to the aspects and position of Saturn.
♄ Saturn in the houses of the solar horoscope
Comments: