Calculation of Selena - White Moon for the birthday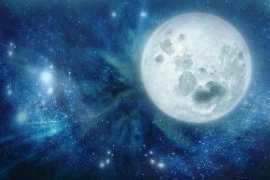 The White Moon shows light, truth, the path to a high harmony that gives a person grace, a definition of higher meaning and world harmony, that is, the very grace with which a person changing himself changes the world around him. And now this sensation of light, the feeling of higher leadership is connected with people who have a very strong Selena in their horoscope. The signs of the Zodiac, along which passes the White Moon, acquire the ability to give harmony and spiritual help. If there is a strong White Moon in your horoscope or in the cosmogram, then to you, strength comes, calmness and help in good deeds. It's like a protective covering of a person.
Select the date, time and place birth:
Location of Selena in the zodiac signs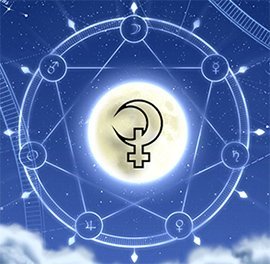 The White Moon (Selena) in the horoscope is an invisible karmic planet that shows the path of Light. It is also called Arta, Righteousness, Truth, Grace or, in another way, Selena. In astrology, it is taken into account and used mainly only in the Avestan system. In the natal chart of each person there is Selena - the White Moon, which determines the best part of your soul. Selena indicates the path that will help you become better. Selena (White Moon, Arta) in the signs of the Zodiac determines the measure of good that a person has committed in past lives. By good deeds, good thoughts and a good word, a person receives the support of the light forces, the protection of the Guardian Angel. He acts as a conductor of light forces on Earth.
Selena in the Zodiac Signs