Lunar Birthday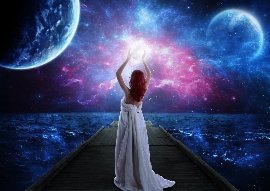 Lunar birthday is another way to learn the characteristics inherent in the person who was born on this or that lunar day. The moon is a person's subconscious, his hidden potentialities, instincts, intuition. The knowledge of the day of his birth according to the lunar calendar makes it possible for a person to better build his own way, to understand the nature of regularities repeating in his life. The lunar number of birth will show what to look for, what to avoid and what to strive for. To calculate your lunar birthday, the sign of the Zodiac and the moon phase, fill out the form below.
Select the date, time and place birth:
Characteristic 1th birthday of the lunar
On this day, emotional people are born who have great inner energy, and therefore long-livers. Fantasies of these people are able to come true. Creative activities are successful and bring pleasure.
People of the first day can not make hasty decisions, as they can bring unexpected fruit and cause problems. In the life of the people of this day there can be many unforeseen situations, but to catch them unawares is difficult. They have developed intelligence, they are difficult to deceive, but in business matters everything is not so easy. They study easily, are organized, they understand people well. In general, life will be long and successful. For good health, you need to give up alcohol and smoking, with exercise you need to be careful.
Advice: to find the possibility of energy work on the 1st lunar day: for such people, the desires are a special power. These people have a very strong connection with the Moon.
---
Comments: