Lunar Birthday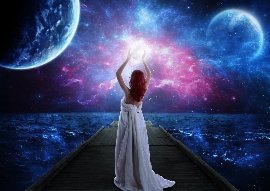 Lunar birthday is another way to learn the characteristics inherent in the person who was born on this or that lunar day. The moon is a person's subconscious, his hidden potentialities, instincts, intuition. The knowledge of the day of his birth according to the lunar calendar makes it possible for a person to better build his own way, to understand the nature of regularities repeating in his life. The lunar number of birth will show what to look for, what to avoid and what to strive for. To calculate your lunar birthday, the sign of the Zodiac and the moon phase, fill out the form below.
Select the date, time and place birth:
Characteristic 2th birthday of the lunar
Those born on the 2nd lunar day are able to succeed in business, including in their own. These people are easily arranged at work, but do not like to work under the command of someone. All problems they solve easily, often use the help of friends. For people 2nd ld It is dangerous melancholy and apathy. Of them, it's hard to get out. These people have early growth, rapid physical and intellectual growth. They like to learn, read, receive new information and at the same time are ready to provide moral support to others, share their knowledge. People 2nd ld are strongly attached to relatives and friends. They love comfort, they strive for well-being, they tend to receive everything at once. Such people - economic households, are able to dispose of material goods, and therefore succeed. The only weakness is the love of food, can not endure hunger, can not sit on a diet, and this does not affect the figure.
Tip: The physical load should not be large. For good health you need simple food and no alcohol.
---
Comments: