Lunar Birthday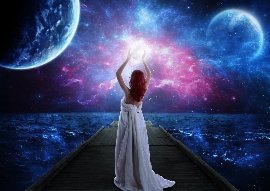 Lunar birthday is another way to learn the characteristics inherent in the person who was born on this or that lunar day. The moon is a person's subconscious, his hidden potentialities, instincts, intuition. The knowledge of the day of his birth according to the lunar calendar makes it possible for a person to better build his own way, to understand the nature of regularities repeating in his life. The lunar number of birth will show what to look for, what to avoid and what to strive for. To calculate your lunar birthday, the sign of the Zodiac and the moon phase, fill out the form below.
Select the date, time and place birth:
Characteristic 5th birthday of the lunar
Those born on the 5th lunar day have a strong magical power. And even if you do not develop your abilities, it is human nature to help people. Avoid negative emotions, not provoke others. In the lives of these people, sudden and unexpected changes are possible. Tranquility and wisdom will help to cope with unpredictable situations.
People of this day can combine physical strength with the moral. Avoid fuss and rush. Weak place in the body - the digestive system. There may be problems due to food.
Tip: keep track of what and when you eat. Read positive literature, develop your abilities.
---
Comments: