Lunar Birthday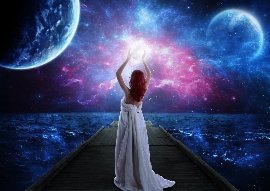 Lunar birthday is another way to learn the characteristics inherent in the person who was born on this or that lunar day. The moon is a person's subconscious, his hidden potentialities, instincts, intuition. The knowledge of the day of his birth according to the lunar calendar makes it possible for a person to better build his own way, to understand the nature of regularities repeating in his life. The lunar number of birth will show what to look for, what to avoid and what to strive for. To calculate your lunar birthday, the sign of the Zodiac and the moon phase, fill out the form below.
Select the date, time and place birth:
Characteristic 19th birthday of the lunar
People born on the 19th (critical) lunar day have in front of themselves two fundamentally different paths. These are the ways of Good and Evil. The chances are equal. Which way to go is the choice of the person. But the influence is also exercised by upbringing, society, and events. Usually these people are keenly aware of the environment and can choose their friends themselves. On the path of life there are many temptations, problems. But the forces given at birth are able to help in any matter. Initially they are endowed with an acute mind. They are not evil, they are not deceitful. They can be the rulers of fate. The main danger for people on the 19th lunar day is irritation, apathy, negative emotions.
Tip: keep emotions under control. Give up alcohol, so you will attract bright people into your life and get rid of the dark spots of your personality.
---
Comments: