Lunar Birthday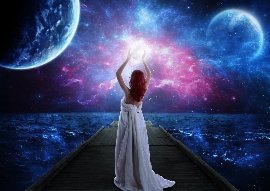 Lunar birthday is another way to learn the characteristics inherent in the person who was born on this or that lunar day. The moon is a person's subconscious, his hidden potentialities, instincts, intuition. The knowledge of the day of his birth according to the lunar calendar makes it possible for a person to better build his own way, to understand the nature of regularities repeating in his life. The lunar number of birth will show what to look for, what to avoid and what to strive for. To calculate your lunar birthday, the sign of the Zodiac and the moon phase, fill out the form below.
Select the date, time and place birth:
Characteristic 9th birthday of the lunar
If you were born on this day, avoid critical situations, learn to bypass the "sharp corners". Most situations, one way or another, a person creates himself. Do not provoke conflicts and do not participate in them. In people on the 9th lunar day, two contradictory qualities coexist: they do not have strong health, but at the same time they often become long-livers. It is necessary to maintain a comfortable state of mind, not to overload it, to develop stress resistance. Those born on the 9th lunar day prefer hidden actions to open combat. It is very important to have a clear spiritual orientation, not to allow the dark side to triumph over one's soul. People of this day have a heavy load on the heart, blood vessels. Alcohol is harmful.
Advice: get rid of negative emotions, try to think positively, spiritual practices are very useful.
---
Comments: