Lunar Birthday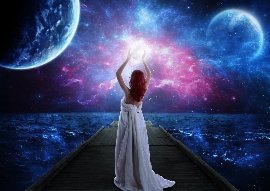 Lunar birthday is another way to learn the characteristics inherent in the person who was born on this or that lunar day. The moon is a person's subconscious, his hidden potentialities, instincts, intuition. The knowledge of the day of his birth according to the lunar calendar makes it possible for a person to better build his own way, to understand the nature of regularities repeating in his life. The lunar number of birth will show what to look for, what to avoid and what to strive for. To calculate your lunar birthday, the sign of the Zodiac and the moon phase, fill out the form below.
Select the date, time and place birth:
Characteristic 4th birthday of the lunar
In people born on this day, there is some mystery, there are many rumors about them, not everyone is given to understand them. The main danger of the people of this day is the power of melancholy, a little apathy. They often go deeper into self-examination and sad memories. These people know a lot about the world and constantly replenish their knowledge. Under the hour they do not know how deep their knowledge of the hidden. Often they are drawn to reveal secrets. Starting a business, they can return to the starting point, and this is their main problem. They need to move on.
It is very important not to lose contact with their parents and ancestors. Alcohol is harmful, for that herbal infusions and teas are useful. Rest is important quiet, in silence, alone with yourself.
Tip: It is important to control every word you speak, because it can quickly come true. You can not wish evil for yourself, as if you wish to be fulfilled, nor to other people, because you will have to pay brutally for a senseless expenditure of energy.
---
Comments: