Lunar Birthday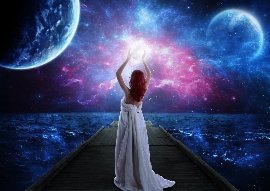 Lunar birthday is another way to learn the characteristics inherent in the person who was born on this or that lunar day. The moon is a person's subconscious, his hidden potentialities, instincts, intuition. The knowledge of the day of his birth according to the lunar calendar makes it possible for a person to better build his own way, to understand the nature of regularities repeating in his life. The lunar number of birth will show what to look for, what to avoid and what to strive for. To calculate your lunar birthday, the sign of the Zodiac and the moon phase, fill out the form below.
Select the date, time and place birth:
Characteristic 12th birthday of the lunar
They are good, bright people, called to help every word and deed, to bring good into the world. They are trusting, modest, merciful, charming. People of the 12th lunar day have well developed cardiac, emotional chakras. They are very sincere, they can openly express their feelings. But not infrequently suffer from the fact that others use them, their kindness and gentleness. These people need someone to love - this is the meaning of their lives, for the sake of love they are ready for self-sacrifice. To go through life confidently, realizing their talents, one must beware of self-deception.
Advice: accumulate peaceful emotions, do not overload the psyche, avoid conflicts.
---
Comments: