Lunar Birthday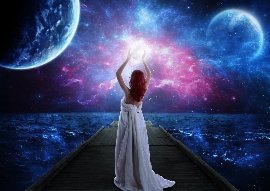 Lunar birthday is another way to learn the characteristics inherent in the person who was born on this or that lunar day. The moon is a person's subconscious, his hidden potentialities, instincts, intuition. The knowledge of the day of his birth according to the lunar calendar makes it possible for a person to better build his own way, to understand the nature of regularities repeating in his life. The lunar number of birth will show what to look for, what to avoid and what to strive for. To calculate your lunar birthday, the sign of the Zodiac and the moon phase, fill out the form below.
Select the date, time and place birth:
Characteristic 28th birthday of the lunar
People born on the 28th lunar day, originally carry within themselves the mystery of being, are distinguished by wisdom, spiritual ideals. How much you work on yourself depends on how consciously you live. You can become an altruist, to which the surrounding will be drawn, and you can not have attachments at all.
Advice: do not lose the ability to distinguish between bad and good, develop in yourself an "inner light", carry it to people, give them your love.
---
Comments: