Lunar Birthday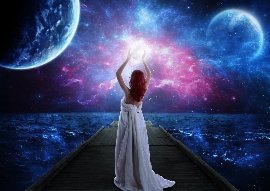 Lunar birthday is another way to learn the characteristics inherent in the person who was born on this or that lunar day. The moon is a person's subconscious, his hidden potentialities, instincts, intuition. The knowledge of the day of his birth according to the lunar calendar makes it possible for a person to better build his own way, to understand the nature of regularities repeating in his life. The lunar number of birth will show what to look for, what to avoid and what to strive for. To calculate your lunar birthday, the sign of the Zodiac and the moon phase, fill out the form below.
Select the date, time and place birth:
Characteristic 30th birthday of the lunar
People born on the 30th lunar day have better human qualities, they are given a happy and joyful life. They are beautiful, spiritually developed, kind, bring grace and forgiveness to the world, are compassionate. Its vocation, the tasks of birth are realized from an early age. The main thing for these people is Love.
Tip: Do not break the inner harmony. Do not change anything until you are sure that you correctly assess the situation.
---
Comments: