Lunar Birthday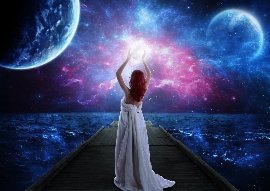 Lunar birthday is another way to learn the characteristics inherent in the person who was born on this or that lunar day. The moon is a person's subconscious, his hidden potentialities, instincts, intuition. The knowledge of the day of his birth according to the lunar calendar makes it possible for a person to better build his own way, to understand the nature of regularities repeating in his life. The lunar number of birth will show what to look for, what to avoid and what to strive for. To calculate your lunar birthday, the sign of the Zodiac and the moon phase, fill out the form below.
Select the date, time and place birth:
Characteristic 16th birthday of the lunar
Born in the 16th l. have a high spiritual level, are endowed with optimism and love of life. These qualities help to find a way out of any difficulties.
These people are peaceful, modest and benevolent, they do not condemn anyone, they are not envious and easily forgive insults. They are good lawyers psychologists, doctors, priests. They try to live in harmony with themselves and with the world, they have a well-developed imagination. They can correct the past and correct the future. But if they do not develop spiritually, they have a sense of limitation, and all life goes on in the fight against illusions. They have many friends.
Tip: sports and outdoor recreation are good for you. Limit the use of alcoholic beverages.
---
Comments: