Lunar Birthday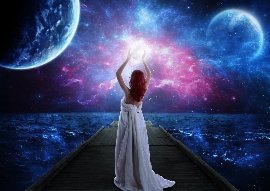 Lunar birthday is another way to learn the characteristics inherent in the person who was born on this or that lunar day. The moon is a person's subconscious, his hidden potentialities, instincts, intuition. The knowledge of the day of his birth according to the lunar calendar makes it possible for a person to better build his own way, to understand the nature of regularities repeating in his life. The lunar number of birth will show what to look for, what to avoid and what to strive for. To calculate your lunar birthday, the sign of the Zodiac and the moon phase, fill out the form below.
Select the date, time and place birth:
Characteristic 20th birthday of the lunar
People on the 20th lunar day can live with the constant expectation of a miracle and with a sense of flight in the soul. Contact is given, the ability to stand up for oneself and those who care for them. Nature is creative and active. They do not get anything just like that. Long searches for simple joys can be hardened, but they know the prices of everything that comes to life and are willing to pay for their happiness. The main danger is to be proud of your knowledge. But, as a rule, the opinion about yourself is completely justified.
Tip: Do not be conceited and control the load.
---
Comments: