Lunar Birthday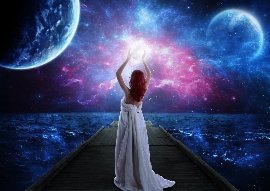 Lunar birthday is another way to learn the characteristics inherent in the person who was born on this or that lunar day. The moon is a person's subconscious, his hidden potentialities, instincts, intuition. The knowledge of the day of his birth according to the lunar calendar makes it possible for a person to better build his own way, to understand the nature of regularities repeating in his life. The lunar number of birth will show what to look for, what to avoid and what to strive for. To calculate your lunar birthday, the sign of the Zodiac and the moon phase, fill out the form below.
Select the date, time and place birth:
Characteristic 25th birthday of the lunar
The power of a man born on the 25th lunar day was to wait for his hour. He should not be in a hurry. In anticipation will help wisdom and patience, as well as knowledge of the simple law: everything always comes in its time. The life of this man is rich and interesting, the events are impressive. They have trouble-free intuition, good logic. Are able to reason with reason in any situation (and this can be seen already in childhood). So, they are favorites of fortune, they are usually lucky in life, they have the right idea of ​​the world, they are able to be at the right time in the right place.
Tip: Take care of your desires and emotions.
---
Comments: