Lunar Birthday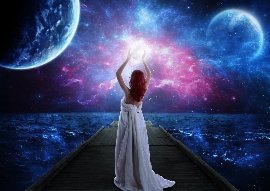 Lunar birthday is another way to learn the characteristics inherent in the person who was born on this or that lunar day. The moon is a person's subconscious, his hidden potentialities, instincts, intuition. The knowledge of the day of his birth according to the lunar calendar makes it possible for a person to better build his own way, to understand the nature of regularities repeating in his life. The lunar number of birth will show what to look for, what to avoid and what to strive for. To calculate your lunar birthday, the sign of the Zodiac and the moon phase, fill out the form below.
Select the date, time and place birth:
Characteristic 7th birthday of the lunar
People born on the 7th lunar day have good memory, strong health and a developed sense of humor. Often they do not have their own opinions, they are not capable of deep understanding, serious feelings. Have a strong character and will, if desired, are able to reach any top. If you were born on this day, avoid conflicts and find out the relationship. A receptive mind can easily learn and quickly assimilate information. People of this day have a tendency to analyze and deductive method. Professions that require a tense thought process work well: a scientific worker, a writer, an orator, an investigator. Often talents of people of this day are manifested in trade, consultations.
Tip: Believe in yourself and do not listen to the advice of unfamiliar people, avoid empty conversations.
---
Comments: