Lunar Birthday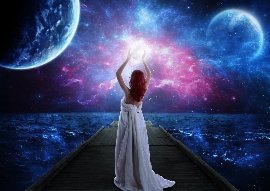 Lunar birthday is another way to learn the characteristics inherent in the person who was born on this or that lunar day. The moon is a person's subconscious, his hidden potentialities, instincts, intuition. The knowledge of the day of his birth according to the lunar calendar makes it possible for a person to better build his own way, to understand the nature of regularities repeating in his life. The lunar number of birth will show what to look for, what to avoid and what to strive for. To calculate your lunar birthday, the sign of the Zodiac and the moon phase, fill out the form below.
Select the date, time and place birth:
Characteristic 10th birthday of the lunar
People born on this day are strongly associated with their ancestors and their kind. Endowed with excess energy, they are energy donors for other people, and this benefits them. These people are charming, have great power over others and are able to benefit from it. In their heart they are romantics, they are capable of capturing other people with their idea. Great physical activity is contraindicated, since people of this day are more likely than others to suffer from chronic diseases. A healthy lifestyle is simply necessary. If you do not develop spiritually, you can become indifferent, calculating.
Advice: use your energy to help people, this will increase the years of your life.
---
Comments: