Lunar Birthday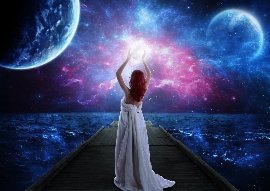 Lunar birthday is another way to learn the characteristics inherent in the person who was born on this or that lunar day. The moon is a person's subconscious, his hidden potentialities, instincts, intuition. The knowledge of the day of his birth according to the lunar calendar makes it possible for a person to better build his own way, to understand the nature of regularities repeating in his life. The lunar number of birth will show what to look for, what to avoid and what to strive for. To calculate your lunar birthday, the sign of the Zodiac and the moon phase, fill out the form below.
Select the date, time and place birth:
Characteristic 6th birthday of the lunar
Those born on the 6th lunar day can foresee some event, much of what they say is coming true. These people should be listened to. And they themselves can not scatter words, pronounce out loud something that it is better never to come true. All promises must be fulfilled. Creative activities are successful and bring pleasure. Professions related to voice and pronunciation are well given. These people are contact, diplomatic, in ideas are not limited in stereotypes. In relations, independence is of great importance. They do not tolerate pressure, often are dreamers, endowed with creative taste and imagination. There are all chances to live a long and happy life, which will be all the more successful, the more serious they will treat them.
Advice: as often as possible go on fresh air, avoid smoky premises, watch the respiratory system.
---
Comments: