Lunar Birthday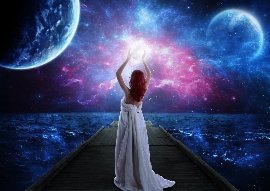 Lunar birthday is another way to learn the characteristics inherent in the person who was born on this or that lunar day. The moon is a person's subconscious, his hidden potentialities, instincts, intuition. The knowledge of the day of his birth according to the lunar calendar makes it possible for a person to better build his own way, to understand the nature of regularities repeating in his life. The lunar number of birth will show what to look for, what to avoid and what to strive for. To calculate your lunar birthday, the sign of the Zodiac and the moon phase, fill out the form below.
Select the date, time and place birth:
Characteristic 8th birthday of the lunar
Born on this day are extremely attractive for their internal qualities. They are smart, smart, decent, hardworking and friendly. They are distinguished by an extraordinary vision of life, ingenuity. They are interesting in communication, capable of unexpected, extravagant deeds, broad gestures, are not afraid of change and are always ready for them. These people have a strong character, they are endowed with the ability to survive and recover. People of this day have good intuition and often have the gift of foresight. The main danger is the loss of self-control. This leads to constantly recurring errors. Therefore, you need to constantly monitor the course of events, be able to keep yourself in hand. Successful professions - chemists, doctors, healers.
Advice: practice self-improvement, and you will be able to achieve much in life, to bring great benefits to others.
---
Comments: