Lunar Birthday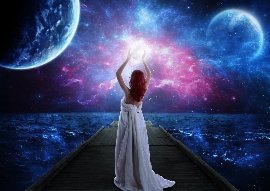 Lunar birthday is another way to learn the characteristics inherent in the person who was born on this or that lunar day. The moon is a person's subconscious, his hidden potentialities, instincts, intuition. The knowledge of the day of his birth according to the lunar calendar makes it possible for a person to better build his own way, to understand the nature of regularities repeating in his life. The lunar number of birth will show what to look for, what to avoid and what to strive for. To calculate your lunar birthday, the sign of the Zodiac and the moon phase, fill out the form below.
Select the date, time and place birth:
Characteristic 13th birthday of the lunar
On the 13th lunar day, restless, very sensitive people are born. They are easy to rise, sociable, receptive to information. They have a wonderful memory, so they learn everything "playfully". They can do several things at once, have versatile abilities. But they are inclined to "walk in a circle" throughout their lives, making the same mistakes. In the energy plan, these people work well with time. If you want to program your future, you will succeed.
The people of this day are well aware of the relationship between cause and effect, between long-standing events and what is happening now. The main thing is to draw conclusions.
Those born on the 13th lunar day can easily make a career in any chosen area. Long-Lived.
Advice: use your potential abilities, because you are given a lot.
---
Comments: