Lunar Birthday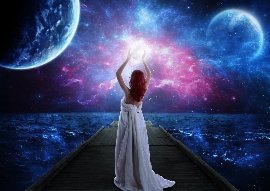 Lunar birthday is another way to learn the characteristics inherent in the person who was born on this or that lunar day. The moon is a person's subconscious, his hidden potentialities, instincts, intuition. The knowledge of the day of his birth according to the lunar calendar makes it possible for a person to better build his own way, to understand the nature of regularities repeating in his life. The lunar number of birth will show what to look for, what to avoid and what to strive for. To calculate your lunar birthday, the sign of the Zodiac and the moon phase, fill out the form below.
Select the date, time and place birth:
Characteristic 3th birthday of the lunar
The great activity of those born this day is their trump card, as in many life situations these people are saved by determination, ability to act actively, the ability to make decisions. Endowed with great willpower, never stop, strive forward, hate passivity. They succeed in occupations that require full energy output, good successes in sports. Inactivity is dangerous for these people, as it leads to stagnation of psychic energy, to anxiety, to depression. To save energy without giving it a way out is the way to sadness, irritability, strained relations with other people, deterioration of health. Expend your forces to the right goals.
Advice: it is worth bearing in mind that people of the 3rd day are dangerous to be angry, the same as to cause their anger. Alcoholic beverages can be consumed only in small quantities. You can not overeat.
---
Comments: